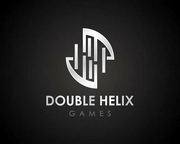 Double Helix Games is a video game developer headquartered in Orange County, California; formed in 2007 by the merger of video game developers The Collective and Shiny Entertainment[1]. The company worked alongside Capcom as developers of the 2014 Strider.
History
[
]
Double Helix Games was created from the merger of companies The Collective and Shiny Entertainment, the latter best known for the Earthworm Jim series. Double Helix first release was Silent Hill: Homecoming in 2008 for Xbox 360 and PlayStation 3, an entry in Konami's psychological horror series Silent Hill.
For the following years, Double Helix developed a number of games and movie tie-ins, until their major breakthrough in 2013 with the release of Killer Instinct, a reboot of the 1994 fighting game series created by Rare. In the same year, Double Helix pitched several classic IP revivals to Capcom, with their pitch for Strider finally swaying the company and the "old guard", or members of the original games' staff who were still with Capcom. Double Helix was chosen due to their ability to work closely with Capcom's Osaka studio, as well as due to the passion they showed for the IP, with all members of the team established to be huge fans.
In February 5, 2014 (weeks before Strider released), Double Helix was acquired by Amazon[1]. Rebranded "Amazon Game Studios Orange County", its first announced game as an Amazon developer was the multiplayer e-sports game Breakaway.[2]
References
[
]