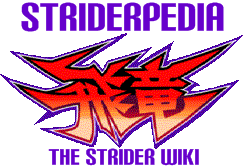 The Strider Wiki
Leaving Eurasia alive since 1989!
Blue Dragon Archives (

all files

)
SELECT FILE TO BE ANALYZED
Moralos Interface
The Strider series is headed for Teppen in its latest expansion update! Teppen is a 2019 collectable card battle video game developed by GungHo Entertainment, featuring several Capcom franchises as both selectable characters (called "Heroes") and cards used to build a deck and face other players in fas…
Disclaimer
Legal
This fansite is not affiliated with Capcom or Moto Kikaku. All trademarks and copyrights belong to their respective owners, and are used here under the terms of Fair Use as defined in United States Copyright Doctrine.

Advertising
Advertising on Wikia is sold by Wikia Inc., and is not an endorsement of the products by Capcom, Moto Kikaku, The Strider Wiki or its volunteers. To report an inappropriate advertisement, please contact Wikia Inc. directly using the contact form.
Affiliates

The Light Sword Cypher Mainframe
The Strider Citadel

Characters & Universe Fiction Wiki

Strider 2
is a side-scrolling platformer released by
Capcom
in 1999 and the first official sequel of
Strider
. A high-speed platformer focusing on speed and execution, it is set 2000 years after the
original game
and stars
Hiryu
, a Strider with the same codename of the original one. The last survivor of the
Striders
following the betrayal of one of their own, Hiryu's colleague
Hien
, Hiryu is determined to fulfill the Striders' last command: eliminate
Grandmaster Meio
, who has returned to life and reclaimed an Earth where he's now worshipped as the Creator, even if such action puts the entire world against him...(
More
)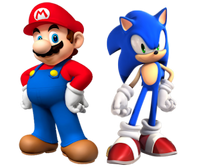 Community content is available under
CC-BY-SA
unless otherwise noted.